The recreation centre ''Mikelis'' includes a coffee-house with a summer terrace, a small fireplace room for a gathering of up to 20 people and a banquet hall for up to 60 people.
There is a place for camping in the territory.

We offer boats for river rides and a facilitated place for swimming.
The museum area is suitable for organising different kinds of cultural activities as well as wedding parties.
During the late 19th century and the early 20th century Latvia was a typical agrarian land because the majority of the inhabitants lived in the countryside and were engaged in agriculture. Farmers' life and work in their turn were linked to a certain territory that formed a farmstead. For centuries a farmstead used to be Latvians' traditional way of life and basis of values.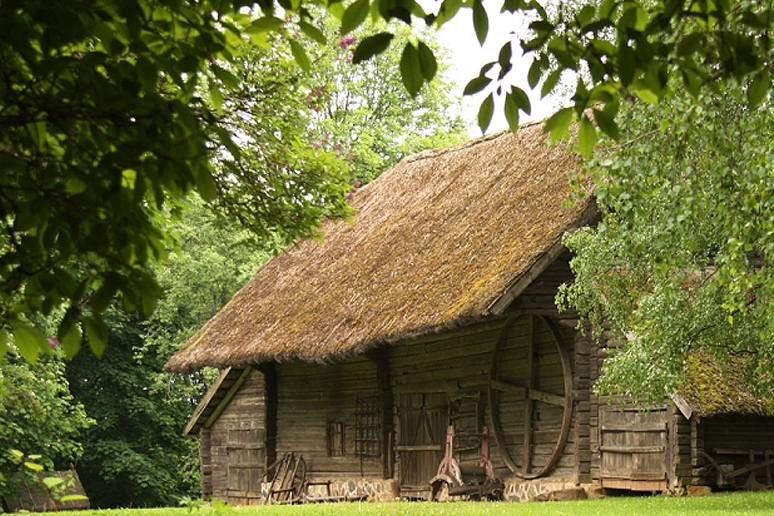 To preserve evidence of a typical Zemgale farmer's farmstead for generations to come in 1975 the collective farm ''Uzvara'' started to develop an open-air museum. A dwelling house, a threshing barn, two granaries, a cattle-shed and a forge were taken to the territory of the museum and reconstructed. The furniture, the dishes, the clothing and the tools placed in the museum buildings reflect working and household conditions of farmers and country craftsmen in Zemgale in the first half of the 20th century.